Automotive Window Film
Has become one of the most popular ways to improve the look and comfort of one's vehicle. With 3MTM AutoFilm, you will find that your vehicle is much cooler and more comfortable. It also makes the windows safer and the interior is less likely to crack or fade. Whether your car is new or not, window tinting is a must nowadays.
3MTM AutoFilm also adds safety, comfort, aesthetic appeal, and paint production film keeps your vehicle's finish looking newer and longer.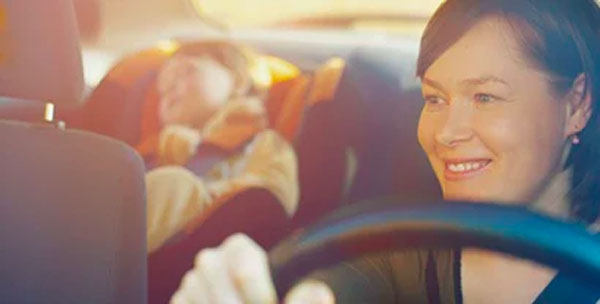 CONTROL HEAT & GLARE
A HIGHER STANDARD OF WINDOW TINTING CAN MAKE EVERY RIDE MORE ENJOYABLE.
3MTM AutoFilm can putting you back in control for a cooler, more comfortable ride. By blocking more than 99.9% of harmful ultraviolet (UV) rays, 3MTM AutoFilm protects passengers from skin damage and the interior of your vehicle from fading and cracking. And on the road, 3MTM AutoFilm helps reduce blinding glare and painful eye strain.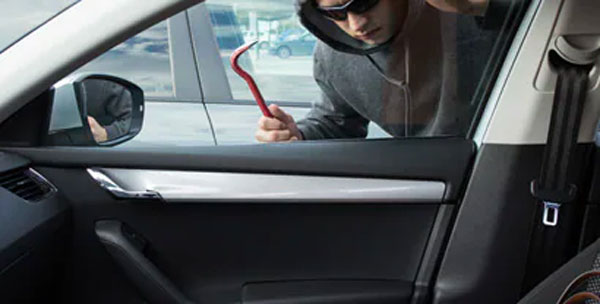 SAFETY & SECURITY
GLASS SHATTERS UPON IMPACT BUT A TINTED GLASS WOULD HOLD THE GLASS IN PLACE INSTEAD OF SHATTERING ALL OVER.
Impact on unprotected car window can shatter the glass easily. Slide collisions are common car accident. Such impact caused by side collision is able to throw a fully grown man out of the broken window. 3MTM AutoFilm offer high quality security tinting that not only protects you and your family in an accident but also in cases of smash and grab.
STYLES & APPEARANCE
A STYLED VEHICLE WILL DISPLAY THE DRIVER'S CHARACTER, PERSONALIZE TODAY WITH OUR WIDE RANGE OF FILMS.
3MTM AutoFilm comes with various stylish colors and shades. You definitely can pick a look for your car that truly complements your personality. In fact, when Titan highly skilled staff professionally installed on your car, you not only get the look you want, whereas, you also get a high performing and durable window film.
Auto Detailing and Coating
PCS 9H Ceramic Coating for Cars and its Ultimate Benefits
Maintain a car is one of the most challenging things, especially with an extremely hectic schedule. Many people are fond of keeping their cars in the top notch condition, but due to lack of time, it seems is impossible to look after your car or keep it the best condition. However, there are some amazing ways that can be really helpful in helping people to keep their cars in exceptionally well condition even if they lack time.
One of the most popular strategies to maintain your car is to use the ceramic coating on it so that the condition of the car can be well-maintained. Nano ceramic coating is definitely the most suitable answer for everyone who is looking for the most effective way to maintain the look of their car.
WHAT IS PCS CERAMIC COATING?
Japan Lates 9H Ceramic Paint Coating Protection Technology is a chemical polymer solution that is applied to the exterior of a vehicle to protect it from external paint damage. Typically applied by hand, it blends with the paint of your car and creates an additional hydrophobic layer of protection.
WHAT IS PCS CERAMIC COATING MADE OF?
PCS 9H Ceramic Coating is typically composed of silicon dioxide (silica, Si02), which is sourced from natural materials such as quartz and sand. Some types and brands also use titanium dioxide (titania, Ti02) as an additional hardening agent. When applied to a car's paint, the two create a chemical bond with hydrophobic, aka water-repellent, properties.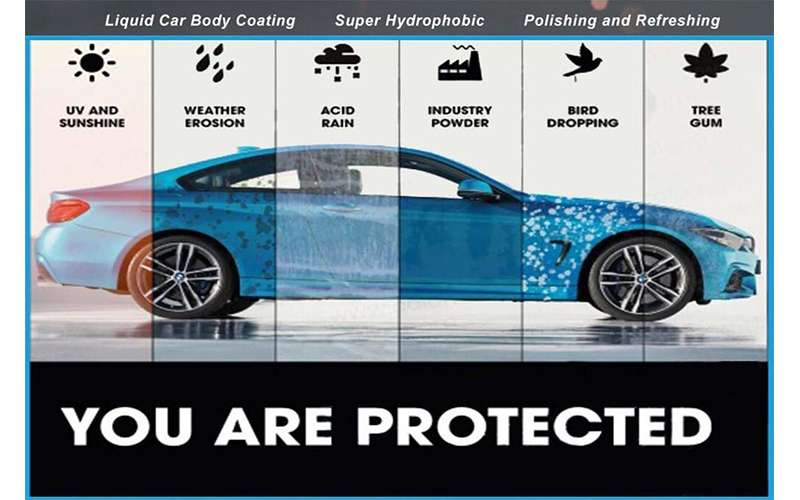 WHAT IS THE PURPOSE OF PCS CERAMIC COATING?
PCS 9H Ceramic Coating protects a car's paint from blemishes and damage while keeping it cleaner for longer. After application, it also makes follow-up car washes easier and shields the car from harmful UV rays. Ceramic coating creates intense water beading and dirt run-off and gives a car an extremely glossy shine.
WHAT ARE THE KNOW BENEFITS OF PCS CERAMIC COATING FOR YOUR CAR?
The PCS 9H Ceramic Coating of the cars leaves a person with multiple benefits. We have gathered and assembled some of its noticeable benefits below to help you broaden your knowledge.
An Extra Layer of Protection for Your Vehicle
Your Car Will Be More Durable
Ceramic Coating Repels Dirt and Mud
Your Car Will Be Easier to Clean
No More Waxing Your Vehicle
Your Car Will Look New Longer
It's Cost-Effective